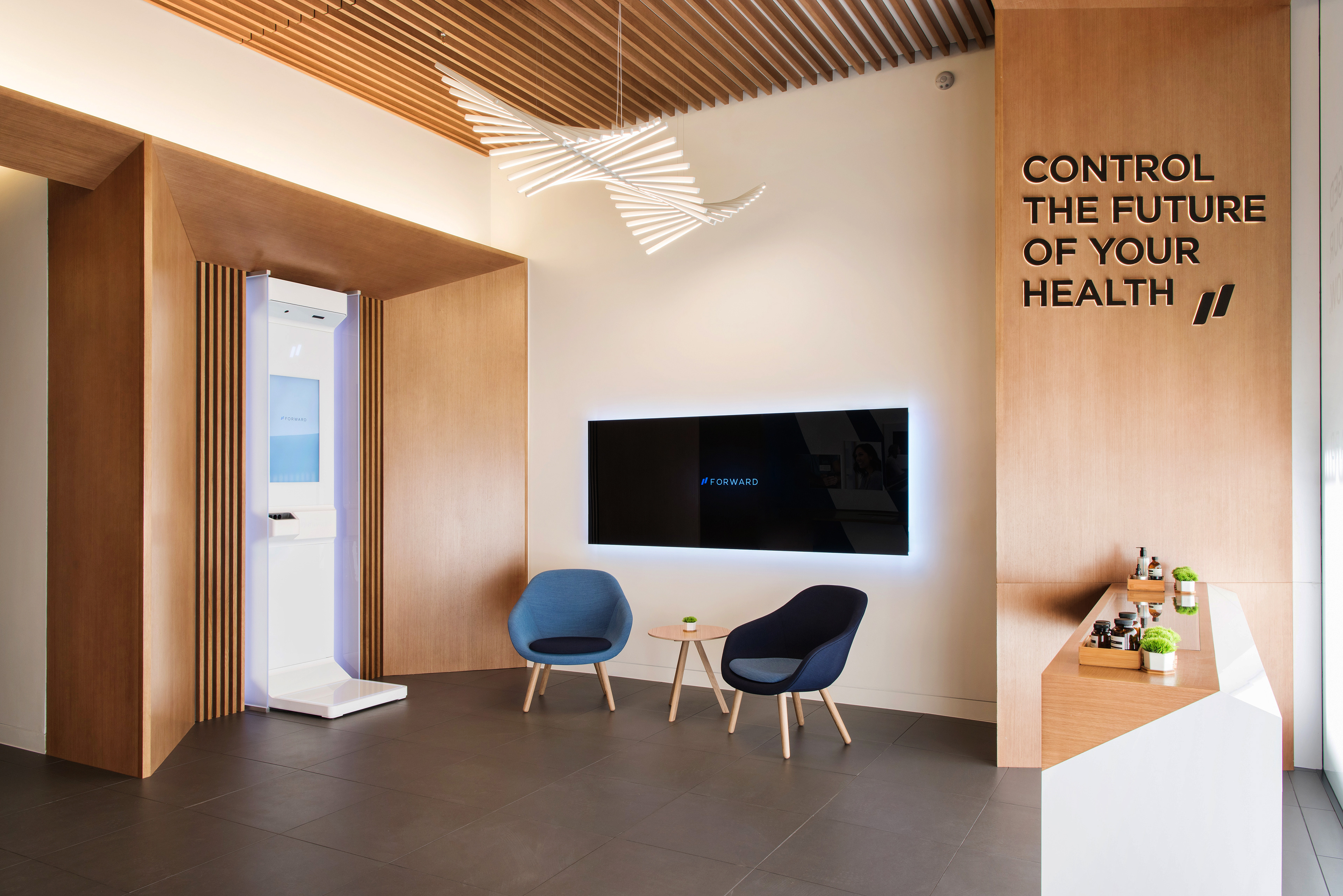 Named one of Time Magazine's best 25 inventions of 2017, Forward is a Healthcare startup in San Francisco, headed by entrepreneur and ex-Google Exec Adrian Aoun. Forward is a new kind of doctor's office, bringing together world-class doctors with advanced technology to manage your health and your goals proactively. Forward stands for better quality, better access, and a better experience. Forward members have continuous access to our medical team via our app. 
Building our entire system from scratch allowed the team to move quickly and bypass some of the issues other health institutions struggle with due to dated tech, grandfathered-in systems and an ongoing dependency on insurance companies. 
I joined the team at a very early stage so I had the opportunity to shape the physical embodiment of the idea from scratch. During my two years at Forward, I lead both the Space and Industrial Design efforts creating the building blocks and design principles for the company through a series of projects including a prototype clinic, fully functional showroom, mobile showroom and first (San Francisco) and second (LA) brick and mortar locations. On the Industrial Design side, I've worked on our custom body scanner, and in-room touch screens as well as other devices used throughout the space—all of which are prototyped, and tested by our internal team.